When it comes to COVID-19 and the unprecedented measures taking place, small businesses are just trying to keep up and stay afloat. Navigating federal programs while following updated state and local orders is a daily challenge for business owners as most watch gross receipts plummet and bills pile up. They are cutting costs, moving products online, boosting social media, developing creative revenue streams and pivoting in ways they didn't expect.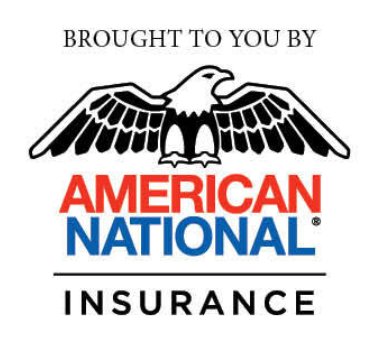 Brina Thomas is personally delivering T-shirts for a new subscription club that helps the business she owns, 5 Pound Apparel, survive the pandemic. Sandy Higgins, who owns Crackerjack Shack in Republic, is swamped with orders for high school celebration signs – a new product that developed through creative brainstorming when she had to close her business doors to the public.


For small-business owners like these, finding ways to survive fills each day, leaving little time to search for helpful resources.

That's where this online business toolkit comes in. We've done the research for you and grouped helpful guides in a way you can quickly find. No one can predict how requirements may change or what resources may be updated so check back as your business needs evolve. We have made every attempt to choose resource links that are routinely maintained and updated.

When it comes to your small business, we want help you find solutions quickly so you and your employees can get back to work.


Small Business Administration: general resources
The Small Business Administration offers a wealth of information about coping with the pandemic in your workplace and what financial relief aid programs may be available. Check back often for updated information about funding which may depend on congressional action. Use the links below to find what you need.

The SBA has an online resource guide of services to help businesses during the pandemic. This is a good place to start.

Find an overview of SBA funding relief options here.

For a list of lenders working with SBA loans, visit sba.gov/funding-programs/loans.

Find information here for businesses that contract with federal agencies – or would like to – during the COVID-19 pandemic.

SBA: Paycheck Protection Program
Part of the CARES Act, the Paycheck Protection Program (PPP) is a direct assistance loan through the Small Business Association to help businesses keep employees on payroll.

Learn more about the PPP here. Apply for a PPP loan here.

Lenders and borrowers can download this PDF with frequently asked questions about the PPP.


More SBA emergency business relief options
In addition to the PPP, the SBA offers additional forms of help through loans and debt relief. Check back often for the latest information about whether funds are currently available.

The SBA Express Bridge Loan allows businesses that have a current relationship with an SBA Express Lender to quickly access up to $25,000.

The SBA Debt Relief program is a reprieve for small businesses that already have an SBA loan. SBA will pay the principal, interest and fees of current or new 7(a), 504 or microloans.

The SBA Economic Injury Disaster Loan Emergency Advance provides up to $10,000 in temporary relief to small businesses.

Check this overview to learn about other SBA capital access loans ranging $500 to $5.5 million.

More financial resources
In addition to SBA loans, businesses may find relief through various other government programs or grants.

The U.S. Tax Relief program extends the tax deadline from April 15 to July 15 – good news for small-business owners and entrepreneurs who may owe taxes.

The Internal Revenue Service outlines two new employer credits for qualifying small businesses and tax-exempt organizations. The Credit for Sick and Family Leave could help offset related expenses as a result of the coronavirus for employees who are on paid leave for being sick, caring for someone who is sick or caring for children because daycares and schools have closed. Employers may be eligible for the Employee Retention Credit if they were partially or completely shuttered and show a significant decline in gross revenue because of government orders related to COVID-19. The Department of Labor provides more information in this FAQ guide.

The Coronavirus, Aid, Relief and Economic Security (CARES) Act includes benefits for small businesses and self-employed workers. Through CARES, employers can defer deposits of employees' Social Security taxes, plus solopreneurs can defer payment of some self-employment taxes. Learn more in this IRS CARES Act guide.

A variety of grant programs may offer relief for some businesses. Find information about Facebook's Small Business Grants here. Grant programs to benefit small businesses, nonprofits, working artists and others can be found in this roundup at grantspace.org.

The U.S. Department of Agriculture has implemented relief measures for rural community members, farms and agriculture businesses including a Rural Development Guaranteed Loan Program, through which eligible borrowers can apply for payment deferrals. Learn about that program and others here. This USDA guide offers more details about relief opportunities.

Employee assistance programs
Take steps to help your employees via several available programs and resources.

The Missouri Department of Labor outlines the Shared Work Unemployment Compensation Program at labor.mo.gov/shared-work. This program offers an alternative to full layoffs. Instead, reduced hours can be dispersed among a group of employees who can still apply for a portion of unemployment benefits to make up the shortfall.

Another way to help employees is by filing Mass Claim for unemployment on their behalf during a temporary shutdown or closure. Instructions for filing can be found on the Missouri DOL site at labor.mo.gov/mass-claims.

Wondering about HIPPA privacy rules as they relate to COVID-19? This bulletin explains protections.


Help for nonprofits and faith organizations
While most included resources also apply to tax-exempt organizations, these resources are more specific.

Apply for a grant from Community Foundation of the Ozarks. The $1 million COVID-19 Response and Recovery Fund Grant Program is intended to assist nonprofit agencies in a 58-county service region who support vulnerable citizens with critical needs. Learn more and apply here.

In addition, nonprofits may be eligible for other CFO grants.

Nonprofits and faith-based organizations can learn more about applying for the PPP and EIDL by downloading this FAQ document.

Stay current
There are many resources to keep you informed with the latest virus updates and government stay-at-home orders at the local, state and national levels.

To find the latest information from the federal government, with links to many resources, visit this roundup.

Check this CDC page to get the latest updates on news and health information.

This Federal Emergency Management Agency (FEMA) Coronavirus page features links to updated news, information for patients and healthcare workers, state and local governments, economic support and data resources.

The World Health Organization shares rolling updates here about the virus and what is currently known.

Stay up to date on Missouri's responses to COVID-19 on the governor's website and recovery plan guidance.

Greene County's latest stay-at-home order and COVID-19 response can be found here.

The City of Springfield's COVID-19 response page includes stay-at-home information and links to important updates. The city also has this guide for helping the community.

The Springfield-Greene County Health Department has a robust information page about COVID-19, safe practices and updated infection numbers.

CDC health and safety guides
The Centers for Disease Control and Prevention provides business owners and workers solid information through a number of health and safety guides. Find links to those guides in the list below.

Business owners should understand how the virus spreads as outlined on this CDC information page.

This small business guide details how to prepare your business and employees for managing the effects of COVID-19, including work disruption, leave policies and safe workplace practices.

Health care providers and businesses can find information they need here.

This small business guide details how to prepare your business and employees for managing the effects of COVID-19, including work disruption, leave policies and safe workplace practices.

Additional CDC guidance here provides tips to protect yourself, your employees and others.

In addition, stay informed by reading the CDC's public health recommendations for community-related exposure.

More online guides for workplace safety
A number of national programs offer resource guides to help small businesses navigate changes as a result of COVID-19.

For guidance on preparing workplaces for COVID-19, view this detailed PDF report from the Department of Health and Human Services and the Department of Labor.

The Environmental Protection Agency shares this guide about effective disinfectants you can use, with more information about the virus in its online coronavirus guide.

This guide by the University of Missouri Extension offers information about the virus with links to additional resources.

State and national resource roundups
A number of national organizations have created multilayered resource guides to help small businesses find information, links and tips. Among them:

The Society for Human Resource Management produced this COVID-19 guide to everything from government resources, workplace safety, remote security, travel, public information and more.

Additional COVID-19 resources can be found in this U.S. Chamber of Commerce guide.

This guide from MoSourceLink, a resource of the University of Missouri for small businesses and entrepreneurs, provides links to funding, business resources and helpful webinars.

The Missouri Department of Health and Senior Services provides this rich roundup of government resources, CDC guidelines, SBA loans, federal relief explanations, and multiple other helpful links for businesses and individuals. That includes a list of broadband providers offering free internet service or waiving late fees and disconnect orders.

Local resource roundups
Many Springfield area organizations also produced helpful resource guides.

Entrepreneurs and small businesses can find helpful tips, links, webinars and local resource guides through Missouri State University's e-Factory response to COVID-19.

The Small Business Development Center through MSU also created a COVID-19 resource page with helpful articles, videos, webinars, links to SBA financial assistance and individual counseling. That includes this Disaster Recovery Guide PDF for businesses.

Find links to resources and helpful video explainers in response to COVID-19 on the Springfield Area Chamber of Commerce's website.

The Springfield Contractors Association produced a guide to COVID-19 that includes links to stay-at-home orders, SBA resources, employer information and health news.