With novel coronovirus shut down orders for non-essential businesses across the country, local owners refused to accept that closing to the public equated to shuttering their small business entirely.


These five inspiring business owners were determined to adapt to the new business environment and be fast about it. Each immediately started brainstorming ways to generate working capital while complying with physical distancing requirements. Inspiration for their new business model moves ranged from past product ideas to a simple call from a sister.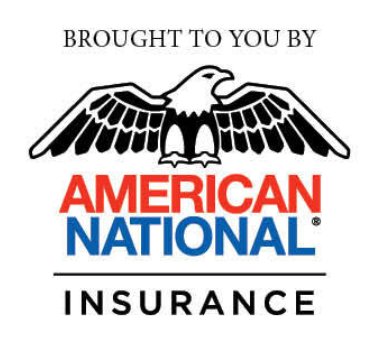 Read and watch their stories of determination, creativity, adaptability, and resourcefulness.



Relationships Make Quick Launch of New Curbside Product Line Possible
The Coffee Ethic featuring Michelle Billionis
Two summers ago, The Coffee Ethic owner Michelle Billionis and her team looked into bottling cold brew to go. The idea was abandoned when it became clear they didn't have time or space to easily pull it off.


Fast forward to 2020 when the COVID-19 pandemic shut The Coffee Ethic's doors. When Billionis and her general manager, Nate Murphy, started brewing up a business survival plan, it became clear that cold bottled latte's time had come.


Murphy organized it, Billionis says, quickly obtaining supplies and, with manager Austin Lear, creating recipes. They had a relationship with Mother's Brewing Company to purchase bottles; two friends loaned them manual capping equipment; an artist they regularly hire, Aaron Scott, donated label designs; and they already had a thermal printer.


They added the Joe Coffee app, which makes ordering easy for customers and curbside fulfillment possible for their limited team. People can also walk up to order in a social distance way.


Billionis says the new latte recipe for Spiced Vanilla Oat Milk is most popular. They also offer Orange Mocha along with existing recipes for Chai latte and Remedy Cold Brew. It's been an exciting community collaboration and they had it rolling within a week. "And lo and behold, people loved the cute little bottles," she says, "so it's been working out."

It's not the only change. Using a van they'd purchased for catering events, The Coffee Ethic is also delivering now on Tuesdays and Fridays. Not only does it get their product out, it's a way to generate funds for their baristas, Billionis says, many of whom aren't working.


"What we started with delivery of coffee is that 50 percent of all the proceeds that we receive from deliveries, and 100 percent of the tips we receive from deliveries, went into our own little fund for baristas," she says. "Any little bit helps."


The Coffee Ethic is also selling bags of coffee beans, T-shirts and other products. Revenue is down, Billionis says, but not as bad as it could have been, thanks to support and collaboration.


"The thing that is so amazing about Springfield is our community. We pull together and we are strong," she says, "I just can't thank Springfield enough."




Cleaning Service Turns Business Model Inside Out
Jessica's Cleaning Service featuring Jessica Johnson
Jessica Johnson and her team of eight don't mind dirty work at commercial, residential and construction sites. "Pretty much any place you live or work, we can clean it," says the owner of Ozark-based Jessica's Cleaning Service.


Business has been steady for five years, she says: "Then COVID-19 came along."


Revenue has dropped about 70 percent as clients canceled cleanings. Johnson gets it. People don't want anyone in their homes right now, she says: "The stay-at-home order has changed our business significantly, so we started researching and looking into other sources of income."


Gathering with her team, they brainstormed ways to stay afloat with additional services. It's important for businesses to be flexible and consider alternative revenue streams, she says.


One idea that bubbled up was adding lawn care service. It's outdoors, they had the equipment and it seemed a natural fit. In fact, lawn care and other outdoor cleanup tasks had already been steadily requested, especially by commercial and construction clients. Until now, her company had subcontracted those out.



By adding lawn care, plus some other services including power washing and even repainting house numbers, she hopes to keep her staff employed as long as possible. "This business puts food on my team's plates and they all have kids," she says. "It's super important for me to make sure they have their needs met."


Promoting lawn care through social media has helped attract new clients. Her current customers have made a difference too. "Our clients are amazing. They have worked with us tremendously," she says.


While Johnson didn't have a contingency for something like COVID-19, she expects to develop a plan going forward because she thinks it will be around long-term. Still, Johnson is optimistic. She applied for two loans through the Small Business Administration and expects, eventually, her team will be busier than ever.


"We have had a lot of calls from people for whenever the stay-at-home order is up. I think we will be super swamped which I'm grateful for."


That will be great for her staff — and for cooped-up clients.


"I've been a stay-at-home mom for about a month now, with two kids in the house," she says, "and I'm ready for my team to come and deep clean my house."


Sibling Rivalry Inspires Business Pivot Amid Coronavirus Shut Down Order
Crackerjack Shack featuring Sandy Higgins
When schools closed and graduations were canceled as a result of the COVID-19 pandemic, Sandy Higgins borrowed a good idea from her sister in Washington D.C. She had her screen-printing business, Crackerjack Shack, make celebration signs for Republic High School seniors.


Within minutes of posting them on Facebook, requests from other area schools began rolling in and haven't stopped. The signs cost $20 each, with $5 going back to the school.


"Honestly, we walk around here almost dumbfounded," says Higgins who established her business 13 years ago in Republic. "Who knew that signs would help save our business, because it's not the primary service that we offer."


Signs were not the only creative pivot her company made to stanch dropping revenue. The first idea her team came up with is a concept they call the Local Market. They design and sell T-shirts for another business through Crackerjack Shack's online platform. People can buy the shirts to support that business.


"People have been extremely supportive and when those orders come in, we manage and fulfill all those and we give a check back to the business," Higgins says. The program helps others while keeping her own staff working. It's part of her company's core values to uplift people in the community, she says, "So honestly it was a pretty natural thing to do to develop this local market."


A third new project – sewing masks – got her embroidery department back to work. Home-sewers are trying to meet a huge need and Higgins realized she could scale that up. After posting a prototype on Facebook, "I'm not kidding you, within seconds the phone started ringing." Since then, they've donated 250 to the VA Hospital, more to a local nursing home, and donations continue thanks to one dedicated staff member. They have sold thousands also to businesses. And now, people are asking for custom designs.


When the economy opens back up, Higgins expects some of what they are doing will continue. What excites her most is how her staff of 12 has shown they can innovate and think creatively, something she encouraged when all this began.


"The staff I had before this will be so much more developed and mature," she says. "And the contributions that they make to the business itself, and for themselves personally, will be much more enriched after this."



Subscription Based Retail Project Dusted Off in COVID-19 Crunch

Five Pound Apparel featuring Brina Thomas
When company owners Brina and Ben Thomas brainstormed ideas to survive the COVID-19 shelter-at-home order, it made sense to fall back on what they do best.


Enter the 5 Pound Apparel T-shirt Club. The $100 subscription sends a one-per-month, original design T-shirt to subscribers over a five-month period. It's a way for loyal customers to support 5 Pound during the COVID-19 shutdown. Plus, like all their products, a portion of sales will be donated to Ozarks Food Harvest.


Cutting store expenses unfortunately meant temporary layoffs. Even so, revenue in April is down by more than 30 percent, Thomas says. If not for customers it could be worse. "We've been so grateful and thankful for how supportive this community has been for us," Thomas says, "and especially for the T-shirt Club."
While 5 Pound sells products through its website, revenue has always relied on in-store traffic. Converting to digital sales has been tricky, at times overwhelming their website. Looking ahead, Thomas says, they will likely improve their website to invite more regular online shopping. That's one way to prepare should a shutdown happen again.


The subscription program isn't the only way 5 Pound tees are making a difference. The couple wanted to help other businesses, too. "So we created what we are calling our Support SGF tee," Thomas says. They bear a simple design incorporating the unofficial Springfield pride compass-crown emblem. With every purchased tee, $15 is donated to a local business of the customer's choice.


"That also really took off – more than we could have ever imagined," Thomas says. They sold 300 shirts in their first batch and are on batch No. 2. To date the program is benefiting more than 150 different businesses, she says: "It's just our way of giving back to the community."


Thomas says when she and Ben started researching ways to pivot, one piece of advice stuck with her most: "Don't change the mission of your business," she says. "Stay true to the business, to the mission, and your customers will follow."


Drawing on Others' Experience Inspires New Business Plan
Iguana Roja Restaurante featuring Brian Taylor

When the COVID-19 virus started making national, then local news, Brian Taylor realized evolving changes would likely affect Iguana Roja Restaurante, his business on the historic downtown Ozark square.


So he prayed about what to do. "It always starts with a prayer," he says. "Obviously you have to work with God because everything works with him."


Then he started making calls.



Before opening his contemporary Latin American cuisine restaurant in 2012, Taylor lived in Florida. He still had friends in the industry there, so he asked how they were handling lockdowns. Then he talked to Springfield business owners because Greene County was enacting stay-at-home orders ahead of Christian County.


"So I'm talking to them and the grocery stores too, and seeing a lot of the empty shelves and all that," he says. It occurred to Taylor he could help others and his business by providing curbside pantry items.


"A lot of things we just had sitting around anyway, like sugar and flour and salt and rice and beans," he says. "So it was easy to bag them up and put on the table to sell to people."


He also ordered more bulk pantry items from Springfield Grocer where he purchases food for the restaurant. Then he prayed on it again. "When I did pray, God said to just give that all away." That's exactly what he did with his first delivery of grocery items along with donations from members of his church.


Although Taylor still donates food, his next delivery went to stock his small market. Revenue from the market helps keep his business afloat and a core group of workers employed.


For bagging up and selling bulk items, he solicited help and advice from a friend who co-owns Mama Jean's Natural Market and Deli. She gave him some bags to start and he bought more from local business Springfield Paper Company.


Temporary laws have helped some too. He can sell carryout margarita specials – following lawful guidelines by securing everything tight inside a sealed bag. He also sells beer with market items, along with T-shirts, fruit, potatoes and more.


Running a restaurant during a pandemic has been a challenge, he says. Even with his efforts and customer support, revenue is down about 50 percent. His exposition area, once filled with plates, is now stacked with carryout containers, napkins and bags.


But Taylor is thinking ahead to how his business might adapt and change, even after restaurants can serve in-house again. "I'm actually kind of enjoying this challenge, you know, in some ways," he says. "I don't like the (reduced) sales obviously, but I like a challenge. I always have. And it has been. It definitely has been."