Some employees still drive to work and worry if they are safe. Others are working from home – perhaps for the first time. Many aren't working at all as a result of COVID-19 layoffs. What we all have in common is a need to be informed, stay safe and take care of our households.
To help navigate these uncertain times, we've created this online toolkit with helpful tips and links to resources you may need. Use this guide to get financial relief, reduce expenses, connect with local support and find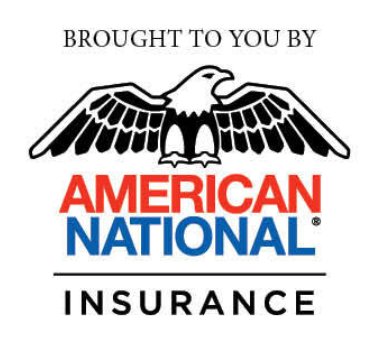 updated wellness information. Websites may be updated as information changes so check back often.
What to do if you've been laid off
If you have been furloughed, laid off or had work hours significantly reduced because of COVID-19, the first step is to apply for unemployment benefits.
The Department of Labor has adjusted requirements to meet the growing need of people affected by the pandemic including those whose workplaces have closed temporarily. Learn more from the United States Department of Labor here.
For Missouri Department of Labor's information and online unemployment application visit labor.mo.gov/coronavirus. This landing page also includes information about the Coronovirus Aid, Relief, and Economic Security Act (CARES), federal legislation, workers' compensation and discrimination. If you are ready to start applying, go directly to the application page here.
The Missouri DOL encourages self-employed gig workers and independent contractors to apply for unemployment assistance under the Pandemic Unemployment Assistance (PUA) program, federally funded aid in response to COVID-19. To apply, workers first must be determined ineligible for regular unemployment. Find detailed information in this article on the Missouri DOL website.
Qualified workers under either unemployment program are eligible also for the $600 per week federal supplement under the Federal Pandemic Unemployment Compensation (FPUC) program.
People who have exhausted other benefit options might find relief through the Pandemic Emergency Unemployment Compensation (PEUC) program. Find more information in this DOL guide.
If you need to know more about continuation of health coverage while laid off through COBRA, read this USA.gov unemployment guide.
Track your $1,200 Economic Impact Payment
Whether you qualify for unemployment or not, most people are receiving an Economic Impact Payment of $1,200 from the federal government. It may be more for families with young children. If you have not received a check or direct deposit, find out if you qualify and track your payment via the Internal Revenue Service by clicking here.
EIP funds are typically deposited into bank accounts used for tax refunds. People who generally don't file tax returns can get help with their payments here.
Learn more about the EIP program at irs.gov/coronavirus, a special IRS information section.
Pursue other income revenues
Those unable to work because of self-quarantine, coronavirus illness, caring for someone with the virus or caring for a child may be eligible for up to two weeks paid sick leave or family leave under the Families First Coronavirus Response Act signed into law March 18. This guide by the Department of Labor answers many questions about eligibility. Another helpful guide was created by the U.S. Chamber of Commerce.
Some local communities, industries or businesses have launched fundraisers or grant programs to benefit displaced workers and workers whose hours have been reduced. For instance, locally, Coffee Ethic in Springfield is dedicating a portion of delivery sales and tips to the company's baristas. Do a local or national search to see if you qualify for any programs. One site listing grants for individuals is grantspace.org. Although several programs listed here are location-specific, others apply nationwide including the Bartender Emergency Assistance Program, and for gig workers, the Freelancers Relief Fund.
Look for temporary work or a new job. Grocery, warehouse and essential businesses need help stocking, cashiering or delivery. There are also jobs you can do from home. Find a list of jobs and companies that are hiring through Missouri One Start, a Missouri Department of Economic Development initiative found at missourionestart.com/now-hiring.
A local resource for job seekers is the Missouri Job Center. Although currently closed to visitors, staff are available to answer calls and emails.
Another good website with resources for jobseekers is jobs.mo.gov. The site includes links to additional help. There is a daily webinar for workers on temporary layoff.
Turn your talent into a money-making side gig. One laid-off bartender is crocheting winter scarves she can sell. An artistic barista is making scrapbooks. A furloughed office assistant turned her cooking skills into a temporary income source.
Seek relief from bills and expenses
Look through all your bills to explore what might be temporarily frozen or reduced – for instance, a membership to massage, health or fitness programs. Can you reduce your cable or phone plan, or temporarily cancel game or music streaming services? Increasing your home or car insurance deductible may also trim costs. Check with your auto insurer before changing your plan because some are temporarily lowering premiums because people are driving less.
It may also be helpful to find a 0% interest balance transfer credit card. Although you will still have to make payments, 100% will go toward principal for a specified period of time. Be sure to read the fine print.
The U.S. Tax Relief program extended the tax deadline from April 15 to July 15. Missouri's filing deadline was likewise extended – good news for anyone who expects to owe money. If you expect a tax refund, don't wait! File now to get funds while you need them most.
Likewise, an extension was issued on renewing car tags and driver's licenses. The Missouri Department of Revenue released information about extensions on its website here.
Contact your utility company to request a suspension of disconnection if you are unable to pay your bills. If you qualify, you can also request bill paying assistance through the Ozarks Area Community Action Corporation (OACAC)'s Low Income Energy Assistance Program.
If you have federal student loans, take advantage of the CARES Act stipulation that payments automatically pause for six months, ending Sept. 30. Learn more about that program at studentaid.gov.
In addition, those with federally-backed mortgages can request a hardship forbearance, delaying payments for up to 180 days. The CARES Act also stipulates your loan servicer cannot foreclose on you for 60 days. The Federal Housing Administration issued an online guide that answers many questions.
If your mortgage is not federally backed, contact your loan servicer as soon as possible to discuss forbearance options.
The CARES Act provides more guidance about relief from bills including medical, telephone and energy in this usa.gov document.
Find out if you might qualify for food stamps through Temporary Assistance for Needy Families (TANF) in this guide by the Office of Family Assistance.
Stay informed
There are many resources to keep you informed about the latest virus updates and government stay-at-home orders at the local, state and national levels. The following list includes links to websites that are frequently updated.
Stay up to date on Missouri's responses to COVID-19 on the governor's website.
Greene County's latest stay-at-home order can be found and COVID-19 response can be found here.
The City of Springfield's COVID-19 response page includes stay-at-home information and links to important updates. The city also has a guide for helping the community.
The Springfield-Greene County Health Department has a robust information page about COVID-19, safe practices and updated infection numbers.
To find the latest information from the federal government, with links to many resources, visit this roundup.
Check this CDC page to get the latest updates on news and health information.
This Federal Emergency Management Agency (FEMA) Coronavirus page features links to updated news, information for patients and healthcare workers, state and local governments, economic support and data resources.
Not sure if what you're reading on the internet or hearing from friends is true or not? FEMA developed this page to help rumor control.
Stay healthy
Learn more about the Coronavirus and what steps you can take to stay healthy. We found these sites to be informative and practical.
This guide by the University of Missouri Extension offers information about the virus with links to additional resources.
This Centers for Disease Control and Prevention (CDC) guide is a good place to learn about COVID-19, symptoms of the virus and updated information about the virus.
Get the latest information about resources you may need through the Missouri Department of Social Services in this online guide.
The Administration for Community Living provides a wealth of information that older adults and people with disabilities need to know about COVID-19, in addition to links leading to guides and programs. Visit acl.gov/COVID-19.
The CDC provides targeted information about COVID-19 to help older adults, people who are at higher risk and people with disabilities.
Work from home in a healthy, productive way by learning from those with experience. Hear tips in this SBJ video for new remote managers and in this video for maintaining remote productivity.
To cope with mental health during the COVID-19 pandemic, find guidance through the Missouri Department of Mental Health and this local guide from Community Partnership of the Ozarks. Learn more about the signs to watch for in yourself and others and what to do if you need help in this webcast featuring C.J. Davis with Burrell Behavioral Health.
Access Springfield area resources
Local organizations and community members have created helpful guides and resource pages for supporting businesses, employees, entrepreneurs and community members.
Find a good variety of personal, job, finance and family assistance through this guide created by Community Partnership. In addition to helpful resource links, how-to videos can help with virtual tasks and communication. The United Way of the Ozarks shares information here about community needs.
The Facebook page COVID-19 SGF posts news, updates and tips about the virus and staying at home.
The volunteer moderated Facebook page Welcome to Springfield: We're Closed is a good place to find social media posts in real time about what's happening in the community. Posts about restaurants, businesses and local needs are frequent topics.
Find a list of restaurants still operating in the Ozarks in this media roundup.
To learn which downtown businesses are operating, visit itsalldown.com.