As humans we know our brains need to feel safe, first and foremost, which is why we physically distanced and made such drastic changes to our daily routines in recent months.
But we also need to be heard, to have the opportunity to name our struggles and have them witnessed. It also is incredibly important to be compassionate with ourselves, as family members, employees, supervisors, or business owners. We are living through a pandemic. It's not only allowed but essential that we practice self-care and "set our glass down" in order to make it through this.
We hope you'll enjoy this series and share it with your friends, employees and business colleagues.
If you would like to plan a private Be Well experience for your team or organization, please reach out to Burrell Director of Marketing
Jana Greig
to inquire about available dates and program specifics.
Thank you for joining us! We're looking forward to these conversations with you!
Access Resources
Free Anonymous Mental Health Screening Access one of 14 online quick and easy screening tools to determine whether or not you might be experiencing a mental health condition.
More Be Well Experiences Visit Burrell Behavioral Health Facebook page to select from many Be Well videos.
Learn more about Mental Health Services Having honest conversations is tough and we're here to help—you can talk about anything here! We offer many care options to help you feel whole again.
Schedule Your Be Well Experience Today
Through this series, you will learn how to assess your own mental health and the importance of self-care and connection to help care for your well-being. If you are ready to bring this conversation to your workplace and to your teams, Burrell is offering complimentary Be Well experiences tailored specifically for your organization.
In these sessions led by Dr. Shelly Farnan, employees will learn about mental health wellness, coping skills and how to be well through the ups and downs of life. Contact Director of Marketing Jana Greig to learn more.
About Your Be Well Host
Dr. Shelly Farnan, a licensed clinical psychologist, is the System Director, Diversity and Inclusion at Burrell Behavioral Health in Springfield, Missouri. She earned her Doctorate of Psychology in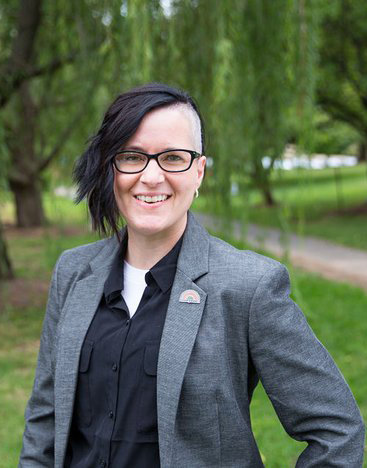 2009. Dr. Farnan has extensive experience working with a variety of populations and evidence-based treatments in community mental health centers, private practice, and with the Department of Mental Health in an inpatient forensic psychiatric hospital. She specializes in Inclusion; working with, consulting and educating on behalf of, diverse, minority, marginalized, and underserved populations; with a specific emphasis in serving the LGBTQI+ population. Dr. Farnan has provided Cultural Competence Training and education since 2007, has been a champion and trainer in Missouri for Trauma-Informed Care since 2015, recently qualified as a trainer of the NeuroRelational Model; PersonBrain Model, and is a qualified QPR trainer for suicide prevention. She has a passion for developing relationships, raising awareness, and facilitating change. She has a genuine style of respect, warmth, acceptance and humor. Dr. Farnan knows and believes that change is always possible and that it starts in the "small spaces." As a result of the COVID-19 pandemic, Dr. Farnan, with a fabulous team, brought a dream to life through the Be Well Community, putting science into action so that we can all experience the benefits and build resilience.
LICENSES/CERTIFICATIONS
Licensed Psychologist, State of Missouri
Certified Trainer for The PersonBrain Model
Certified Trainer for the QPR (Question. Persuade. Refer) Institute