In our last video, we talk about taking time to pause, breathe and assess how you are feeling through the Rate the Weight scale. The next step is to identify what to do with that feeling and rating. We call this step, self-care and self-regulation.
Self-care is doing the things we each uniquely need to do in order to maintain our happiness, health and the ongoing development of our minds. The key here is the word "unique," because the self-care that works for you is unique to you. Practice a number of different self-care methods to find the activities that work best for you.
Use the attached self-care toolkit to plan how to identify your emotional weight and match it up with a corresponding self-care practice.
To help you identify your different emotional weight levels, think about your physical and emotional response at each level. For example, if you are a zero, maybe you smile more, have a lot of energy and tend to joke around. However, if you are at a four or five, maybe you feel pressure in your chest and tend to be irritable.
Identify these feelings on the left side of the attached toolkit. Then on right side, plug in corresponding self-care methods to help you self-regulate at each level.
We need different levels of self-care and regulations depending on where we rate on the weight scale. For example, if you are at a zero, you may practice yoga or enjoy dinner with your family. If you are at a four or five, you may need to take a walk, practice deep breathing and confide what you are going through with a good friend or loved one.
There are a number of self-care ideas to get your started included in the attached toolkit.
Tips to Implement Self-Care Practice with Your Team
Consider how you can share these practices with your teams. There are a number of practices you can do together, such as deep breathing, having everyone rate their weight at the beginning of a team meeting or encouraging movement breaks during the workday.
Daily Acronym to Practice Self-Care
Lastly, remember to L.A.U.G.H. Use this acronym daily to help you practice self-care.
Limit exposure to negativity (news, social media, people)
Anchor (adapting and/or developing rituals and routines for structure in our days)
Unite (Do not let physical distance lead to social and emotional isolation)
Grace (extend grace to yourself and others, we are all doing the best that we can)
Health (daily practices to support physical, emotional and relational health)

As leaders, we have to take care of ourselves. This is critical for us to thrive personally and professionally. For the betterment for you as a human, as a colleague and as a leader, let's all practice self-care and be well together.
Access Resources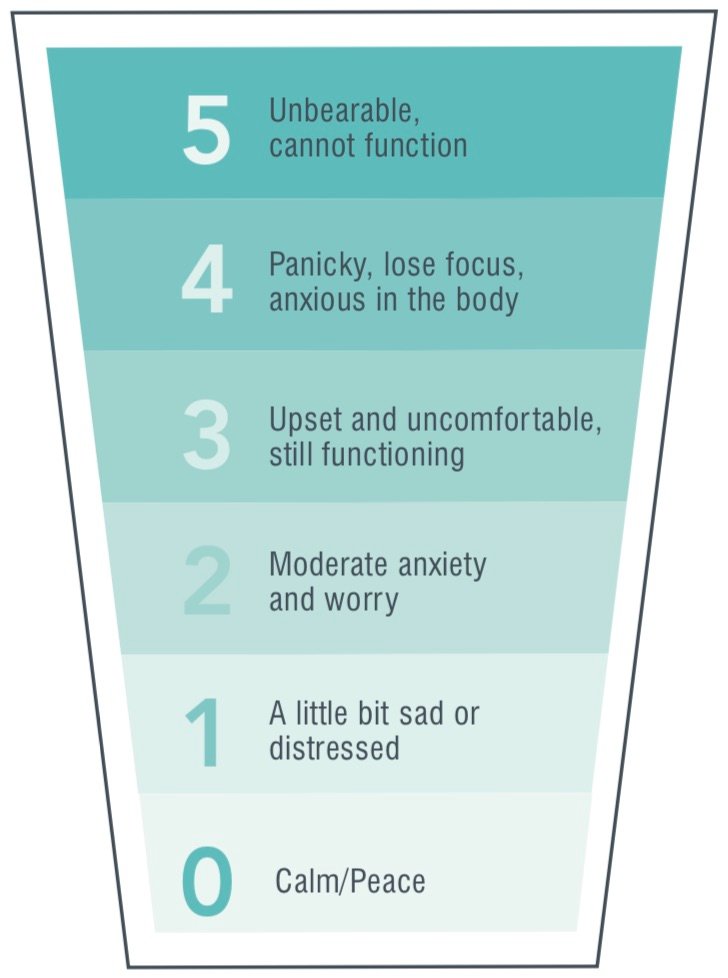 Burrell Rate the Weight and Self-Care Toolkit
In the Burrell Be Well Community, we do this check-in daily and call this"Rate the Weight." Download the tool here. On a scale of one to five with five being the highest, how heavy does your emotion feel? It could be anxiety, angst, sadness, elation, excitement, etc.
More Be Well Experiences
Visit Facebook.com/burrellcenter and select from our many Be Well videos.
Learn More about Mental Health Services
Visit us at Burrellcenter.com/talk
Schedule Your Be Well Experience Today
Through this series, you will learn how to assess your own mental health and the importance of self-care and connection to help care for your well-being. If you are ready to bring this conversation to your workplace and to your teams, Burrell is offering complimentary Be Well experiences tailored specifically for your organization.
In these sessions led by Dr. Shelly Farnan, employees will learn about mental health wellness, coping skills and how to be well through the ups and downs of life. Contact Director of Marketing Jana Greig to learn more.
About Your Be Well Host
Dr. Shelly Farnan, a licensed clinical psychologist, is the System Director, Diversity and Inclusion at Burrell Behavioral Health in Springfield, Missouri. She earned her Doctorate of Psychology in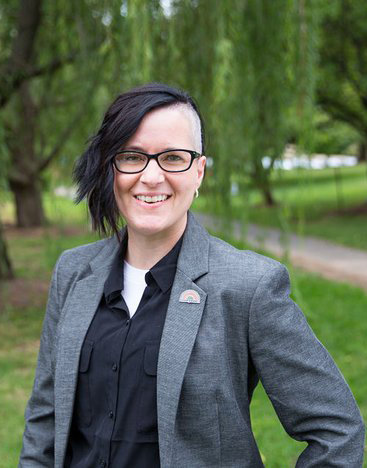 2009. Dr. Farnan has extensive experience working with a variety of populations and evidence-based treatments in community mental health centers, private practice, and with the Department of Mental Health in an inpatient forensic psychiatric hospital. She specializes in Inclusion; working with, consulting and educating on behalf of, diverse, minority, marginalized, and underserved populations; with a specific emphasis in serving the LGBTQI+ population. Dr. Farnan has provided Cultural Competence Training and education since 2007, has been a champion and trainer in Missouri for Trauma-Informed Care since 2015, recently qualified as a trainer of the NeuroRelational Model; PersonBrain Model, and is a qualified QPR trainer for suicide prevention. She has a passion for developing relationships, raising awareness, and facilitating change. She has a genuine style of respect, warmth, acceptance and humor. Dr. Farnan knows and believes that change is always possible and that it starts in the "small spaces." As a result of the COVID-19 pandemic, Dr. Farnan, with a fabulous team, brought a dream to life through the Be Well Community, putting science into action so that we can all experience the benefits and build resilience.
LICENSES/CERTIFICATIONS
Licensed Psychologist, State of Missouri
Certified Trainer for The PersonBrain Model
Certified Trainer for the QPR (Question. Persuade. Refer) Institute